Book #5 - 1969 Chevelle SS: In Detail

October 2019: Had to trim some of the content and get photo count around 120. Hopefully I will have my draft layout copy soon.
August 2019: Final chapter material has been submitted to the publisher so the manuscript is essentially complete. Now it's just a matter of review and revisions where necessary.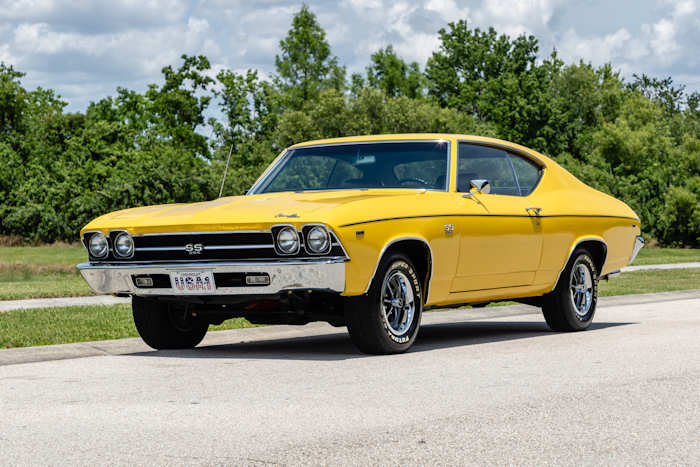 ---
With my fourth book finished, I was approached for a fifth book with a working title of 1969 Chevelle SS: In Detail.
The book concentrates on the 1969 model year Chevelle with the new SS396 Equipment option RPO Z25.
1969 Chevelle SS: In Detail general outline
The general outline structure for content and images.
Introduction - Acknowledgements
Chapter 1 - Historical Overview
Chapter 2 - Design and Concepts
Chapter 3 - Marketing and Promotion
Chapter 4 - Hardware and Options
Chapter 5 - The 1969 SS Legacy
Final date for all drafts to publisher is February 1, 2020 - it typically takes 6 to 8 months from final draft day to publishing so we are shooting for a November 2020 release.
Contact me through my Contact link above with any questions.
---
Samples of what is being used and note these are only reduced in size here for convenience.