Book #3 - The Definitive Chevelle SS Guide 1964-1972

Introduction:
Chevrolet's Chevelle introduction into the growing midsize car market was met with great acceptance. The "Super Sport" nameplate was synonymous with Chevrolet and the Chevelle enhanced it from 1964 through 1972. Around 3,874,500 Chevelles were built for U.S. sale during this time. Of these, 554,695 were ordered as Malibu SS, SS396, or SS-equipment-optioned Chevelles. One secret to the Chevelle's success was the multiple series and body styles that were available to fit just about anyone's needs.
A personalized and autographed copy of this book is available on my ChevelleCD.net website.
Book Credits - Reader's comments - Order Your Signed Copy Here! - Slide show of images.
This 8.5 x 11 book is more of a coffee-table design with a projected 450+ color and b/w photos.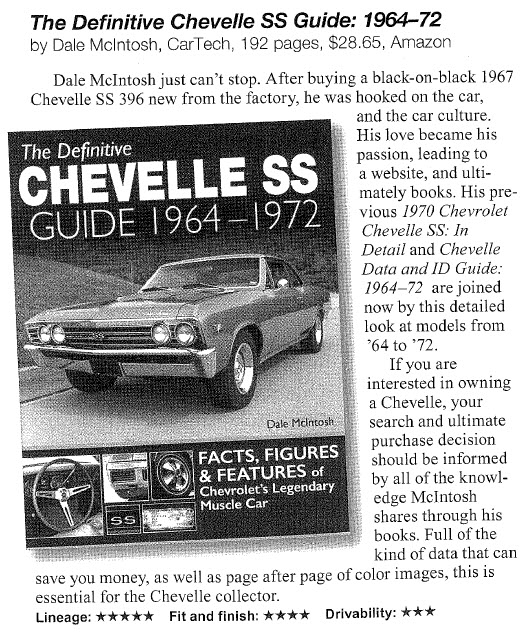 Sept/Oct 2018 review from American Car Collector
---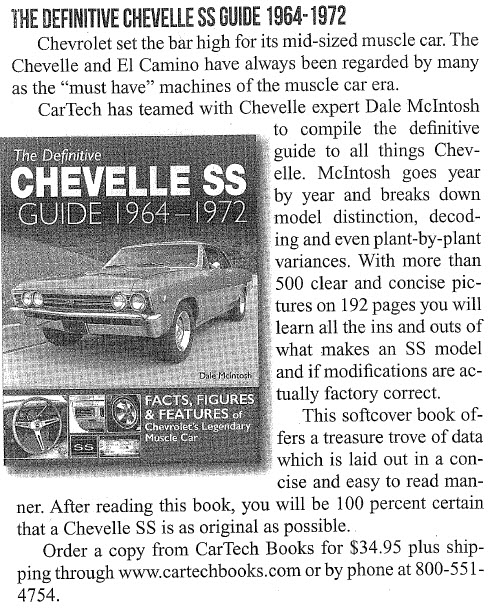 November 15, 2018 Review ~ Old Car Weekly
---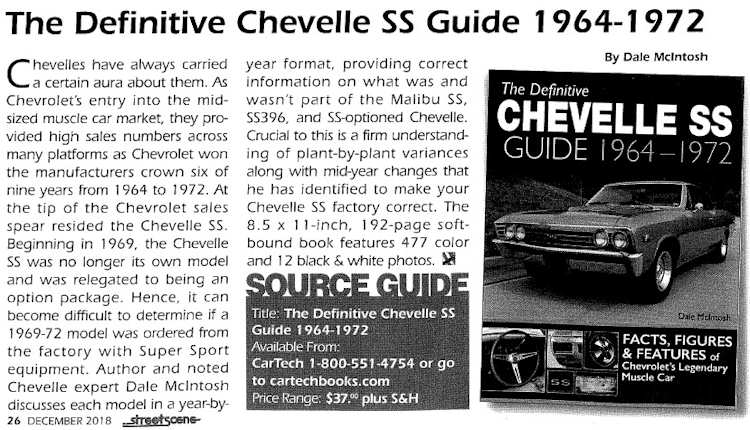 December 2018 ~ Street Scene Magazine
---
Some of the photos in my
The Definitive Chevelle SS Guide 1964-1972
book.