About Me
I've been a Chevelle enthusiast since I bought my first Chevelle in December of 1967, a black/black SS396 L34, 4-speed, bucket seats, and 4.10:1 Positraction car. I was in the U.S. Army stationed at Ft. Sill, Oklahoma for Advanced Individual Training at the time with my parents living in Fairway, Kansas. Every Saturday at noon after inspection 4 or 5 of us would pile in the Chevelle and make the 6+ hour drive to KC for the weekend. We would all meet up on Sunday afternoon and make the drive back to Ft. Sill. I did this for 7 of the 8 weeks I was stationed there. On my last weekend before shipping out to Korea for 16 months my best friend drove me back to Ft. Sill and took the car back to my parents house.
My mother was somewhat of a car enthusiast at the time (she had a 1961 Buick Skylark with 4-speed) so she drove the car occasionally to keep it from getting stale. Upon returning home in the spring of 1969 I drove the car for a few years before moving on to quite a number of other Chevelles.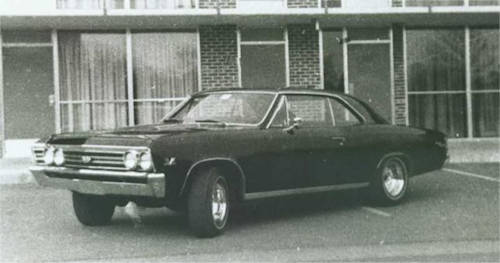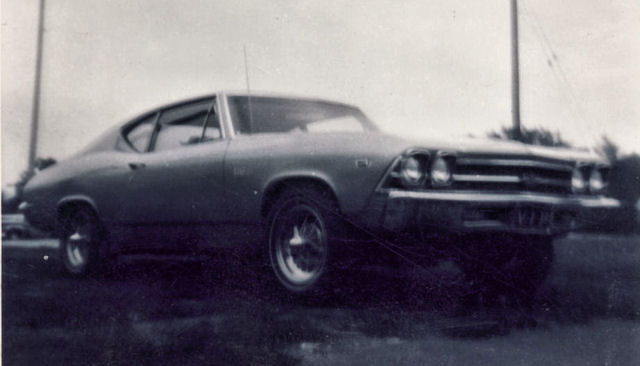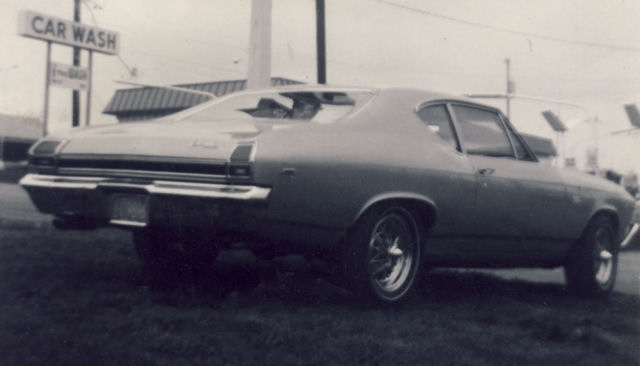 My second Chevelle was this Frost Lime SS 396 optioned 1969 300 Deluxe coupe shown here with real 1956 Buick wire wheels.
After bouncing around a few years I rejoined the U.S. Army, spent more time at Ft. Sill and a 3 year tour in Augsburg, Germany. I finally decided to leave the U.S. Army in the fall of 1987 and took a job with the federal government at Ft. Sill, Oklahoma as a computer specialist.
In 1986 I purchased another 1967 SS396 that went through a couple of makeovers in the 17 years I owned it.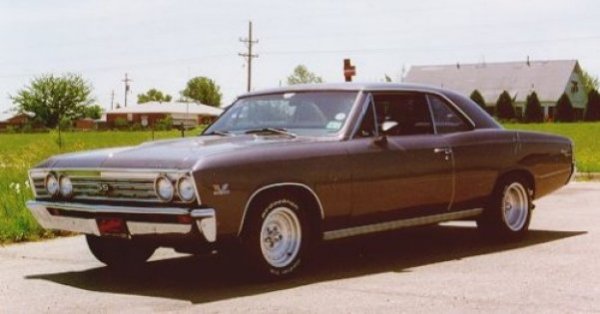 A major upgrade was made to this car in 1998 with complete custom interior, new paint, and engine overhaul - the GR8PMKN was born. Several upgrades were done over the next few years and in its final form it featured a full custom interior, an Accel fuel injected 396, Baer disc brake, 17-inch American Racing polished 200S wheels, sand custom orange pearl paint.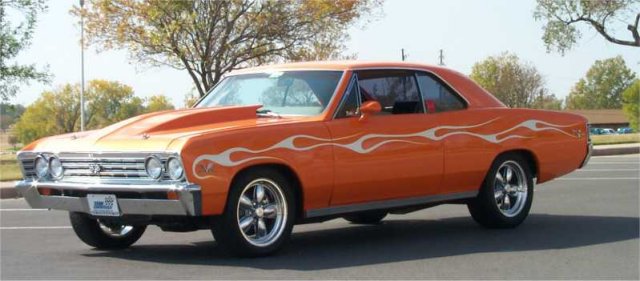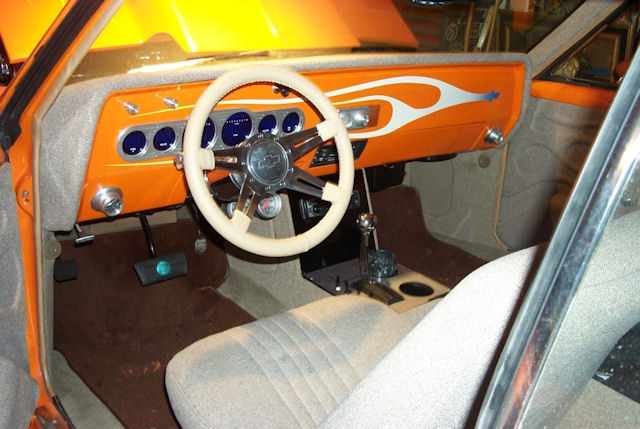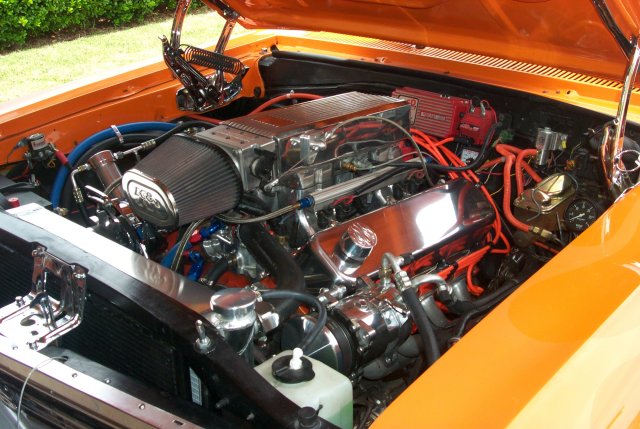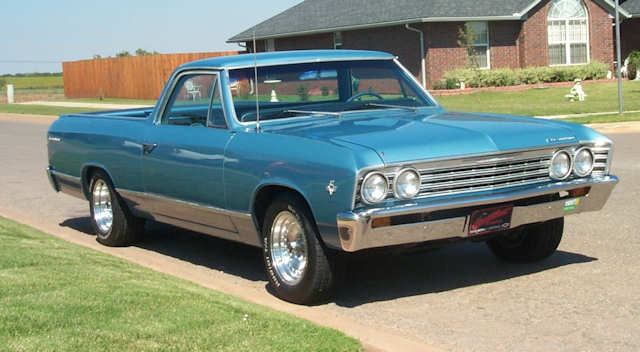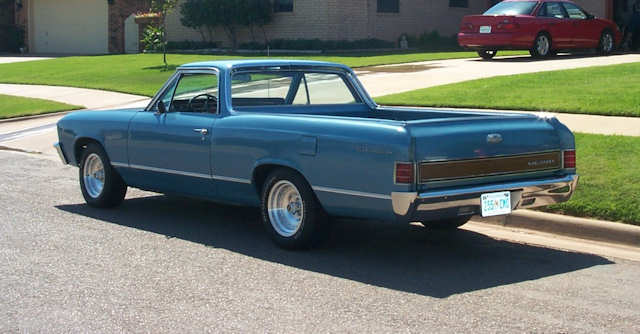 The last of two 1967 El Caminos I've owned.
That tenure ended with my retirement in 2005 but left me with a fair knowledge of computer skills and an interest in web design. I paired that experience with my love of Chevelles and started my first website, ChevelleSuff.net in late 2002 primarily to keep track of knowledge I was gaining on other years of Chevelles. ChevelleStuff.net has been sold as of March 8, 2018 to a new owner.
I've since branched out into doing websites for numerous friends like Rick Nelson and his Musclecar Restoration and Design web site, the Mid-America Chevelle Club, the Wichita Area Chevelle Owners Club, plus hosting other Chevelle car club websites and other ventures through my Webs By Dale site.
I also have Reference CDs for 1966 and 1967 Chevelles, a CD on decoding 1970 Chevelle SS396/SS454 build sheets from Atlanta, Baltimore, and Kansas City, a Chevelle Trim Tag/POP Decoder CD, two Classic Chevelle Calendars (2019), and now writing Chevelle books.
I hope you enjoy my efforts!